I really enjoyed this post. It brings into light that no single person's way of working through gender bias is the right one for any other person and it does it without being offensive.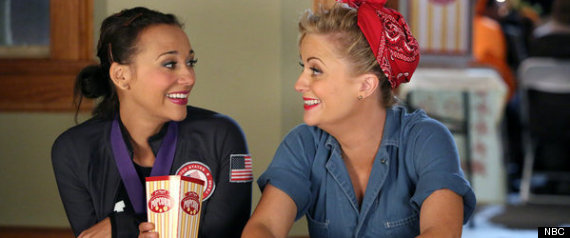 If you've been reading Happy Feminism for a while, you're probably aware of my fascination with the Lean In movement. Most professional resources provide gender-neutral advice, as if pretending we live in a gender-blind society will make it a reality – but Lean In is different. Yes, men and women face many of the same obstacles, but how our choices intersect with our respective gender expectations is very different.
Two women who have successfully "leaned in" are Amy Poehler, awarded actress and founder of Amy Poehler's Smart Girls, and J.T. O'Donnell, founder and CEO of CAREEREALISM.com. These women, realizing the role gender has played in managing their careers, have each published advice on how to tackle the many hurdles of working mothers.
Below are some of the highlights. For the complete reads, see: J.T. O'Donnell's "Ladies, Let's Move Past 'Lean In' & On To "Mess Up" and…
View original post 609 more words